About Us
3i Media are a web design company known for creating professional web design and online marketing campaigns that generate real sales and leads for our clients. We are internet makers, strategists and developers. We strive to build and curate meaningful digital worlds. To light up ideas that light you up.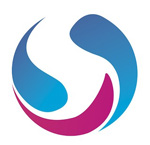 We provide clients a versatile and valuable suite of services that span the communication spectrum. Our creative solutions work because they are guided by incisive analysis, expert knowledge of audiences and solid industry know-how. We are a new generation agency. Our entire team is formally trained and we apply a great deal more science and disciplined analysis to our work than traditional agencies have ever done. Higher quality analysis translates into higher quality creative execution.
3i Media is creative design agency with clear business objectives:

•

To provide a high quality service – no matter what the size of project.

•

To provide services with an understanding nature.

•

To finish projects and be able to say that "we're proud of the work we've done".

•

To deliver clear uncomplicated pricing in a market where it is a rare commodity.
Another feature that distinguishes us from our rivals is that digital technology and communication channels don't spook us. Digital media is second nature to our people; clearly understood by our consulting and creative people alike, and applied accordingly. Our team comprises highly experienced consultants, creative directors, designers, coders & developers. We work with clients as professional peers, collaborating around a set of common goals. So your success is our success.
We welcome the opportunity to discuss the challenges and opportunities your organisation is preparing to deal with. We are talented, competitive and hungry, so we can be pretty helpful.